Hello Friends,
I have a simple little project for you today but first I have two BIG announcements.  
First I am hosting my first craft Challenge linky party.  The challenge is for upcycled / recycled and re-purposed crafts, it runs all month long so even if you don't have a project to link up today you can come back later and post your projects here.  So I hope you will join me and my co-hosts Robin at Redo it Yourself and Darlene at Let it Shine, sometime this month to show off your upcycled craftiness.
My second announcement is that I am participating in a 31 day no spending challenge.   Which started yesterday.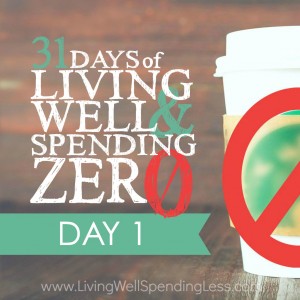 To be honest I am a little nervous to see how it will go.  I am already pretty frugal by nature and necessity but I am interested to see how much farther I can stretch my creativity, my pantry and my life by this challenge so we will see what happens.  The challenge is provided by Ruth Soukup at Living Well Spending Less.  She has gotten some 60,000 of us to join in this challenge, so if nothing else I will have plenty of company.  :-)
 And now on to today's project.
Lucky Talisman Halloween Treats
I actually made these last year but didn't get a chance to post about them before Halloween was over.   Now that I am trying to do this no spending challenge and I didn't buy any candy yet I am going to need to come up with something else for my trick or treaters. so I may need to make a few more of these.
Step 1 - Smash bottle caps with a hammer. 
Step 2 - Use E6000 glue to attach pop tabs to bottle caps.
Step 3 - Spray paint with silver paint.
 Step 4 - Add antique finish by brushing black acrylic paint  and dabbing off with a paper towel.
Step 5 - Use E6000 glue to attach coins.
Step 6 - Add decorative paint and rhinestone to complete talisman.
Step 7 - Use rubber cement to attach talisman to the card.  Fold card in thirds.  You could tie a string around them to keep them closed or do what I did last year.
I wrote this silly little poem to let people know about their talisman.
"Carry this lucky talisman charm
to keep you from stumbling into any harm.
As darkness falls this Halloween night
no witches or goblins will give you a fright.

The vampires and monsters will be kept at bay,
the charm in your hand will cast them away.
Once you are quiet and safe in your bed,
tuck this talisman in the pillow under your head.
And in the morning when you rise
putting it in your pocket would be wise.

For it's power's so strong
t'will keep you safe all year long."
You can download a printable version below
Happy Upcycling,